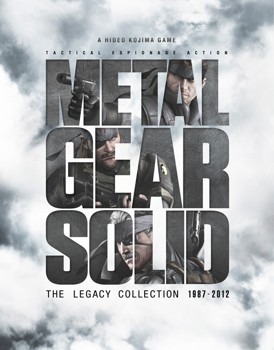 After a tweet from creator Hideo Kojima seemingly outed the package last week, the Metal Gear Solid: Legacy Collection has finally been officially announced by Konami.
The Legacy Collection will be available exclusively on the PlayStation 3, and will consist of Metal Gear Solid, the somewhat rare Metal Gear Solid: VR Missions (both will be the PSone versions), the HD Collection versions of Metal Gear Solid 2: Sons of Liberty, Metal Gear Solid 3: Snake Eater, and Metal Gear Solid: Peace Walker, and the "Trophy Edition" of Metal Gear Solid 4: Guns of the Patriots. Not only will you get all that, you will also receive not one, but two, digital graphic novels written by Ashley Wood.
The Legacy Collection will be available in stores sometime in June, and we'll bring you an official release date as soon as Konami announces it, so stay tuned!