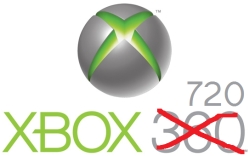 Microsoft just sent out an email to all Xbox Live members announcing that a date for the Xbox 720/Durango reveal has been set.
Touting "A New Generation Revealed," Microsoft has confirmed that the presentation will take place on Tuesday, May 21 at 10 AM (Pacific Time). Gamers will be able to watch the unveiling themselves at Xbox.com, on Spike TV, or through Xbox Live.
Per Major Nelson, a more complete reveal, including the "full lineup of blockbuster games," will take place at E3 2013.
Just 27 days to go…