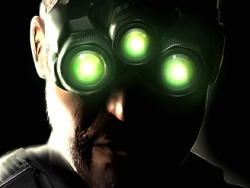 On Wednesday, Nintendo and Ubisoft officially confirmed that Tom Clancy's Splinter Cell: Blacklist will be available on the Wii U in addition to the previously announced PC, PS3, and Xbox 360 editions.
Wii U users will be getting "a unique gaming experience" as Ubisoft plans to enhance the gameplay using the Wii U's GamePad controller.
The GamePad will also players to "operate innovative gadgets, take out enemies and move through the environment, and intuitively switch between weapons, among other features."
Splinter Cell: Blacklist will sneak onto the Wii U on August 20 in North America, August 22 in EMEA regions, and August 23 in the UK.