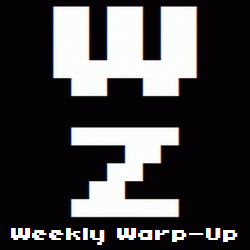 No, that's not a typo. Welcome to the Weekly Warp-Up, your weekly wrap-up of the biggest and the best articles posted at Warp Zoned this week…
This week saw two big "announcements-of-announcements" that will likely have major implications on the next phase of the dreaded/loved console war. First, Microsoft confirmed that the Xbox 720/Durango will be unveiled in a special May 21 event. After that, Nintendo announced that they will not host a tradional E3 Press Conference this year. Instead, the company plans to produce a series of Nintendo Direct presentations that will get the word out on their 2013 game lineup.
Neither announcement is big on its own, but they both have made the rest of the year a bit clearer.
What else happened this week? Well, we took a trip down to North Carolina for the East Coast Games Conference and another edition of Kickstart This! is available for your pledged dollars.
Hit the jump for more news from this week.
The Week in Reviews…
The Week in New Games…
Amazing Paperboy Delivers…
It's A Secret To Everybody…
And Finally…
After being deeply sorry, Deep Silver decided to sell the Dead Island: Riptide Zombie Bait Edition, which includes those headless, armless, and legless "torso statues."