Weekly Warp-Up: Post PAX East/Post GDC Edition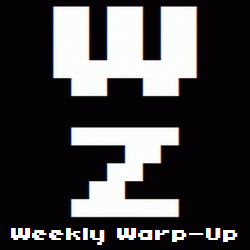 No, that's not a typo. Welcome to the Weekly Warp-Up, your weekly wrap-up of the biggest and the best articles posted at Warp Zoned this week…
The two biggest weeks of the Spring calendar are over and we're still left sorting through the chaos that the back-to-back schedulding of PAX East and GDC has brought about. This week we wrote up our PAX East notes on Ubisoft's Watch Dogs presentation and Deep Silver's hands-on demo of Dead Island: Riptide.
We also took a look back at What We Played in March 2013 and a look forward at The Games of April 2013.
Oh, and Disney shut down LucasArts! I'm still in shock over that one. May The Force be with Star Wars 1313, which we now know would have starred Boba Fett.
No disintegrations, but plenty of news, can be found after the break.
The Week in New Games…
Amazing Paperboy Delivers…
It's A Secret To Everybody…
And Finally…
Irrational Games is no stranger to sticking heavy themes in their games, and our look at BioShock Infinite and Social Inclusion proves they haven't lost their touch.
It's Dangerous To Go Alone! Read This.
A Commenter Is You!