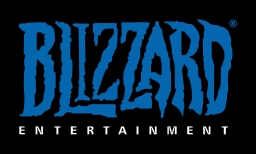 It looks like World of Warcraft players will have to stick with Blizzard's first MMO for the forseeable future. The company's next generation MMO, known internally as Titan, has been delayed.
According to a report on GamesBeat, the release of Titan has been pushed back to 2016 "at the earliest" as development on the game has been completely scrapped. Blizzard plans to completely start over on Titan with a slimmed down team.
In an official statement, Blizzard's Shon Damron said: "We've always had a highly iterative development process, and the unannounced MMO is no exception. We've come to a point where we need to make some large design and technology changes to the game. We're using this opportunity to shift some of our resources to assist with other projects while the core team adapts our technology and tools to accommodate these new changes. Note that we haven't announced any dates for the MMO."
Whatever happens with Titan, Blizzard will soon have plenty of competition for MMO players as Bethesda plans to launch The Elder Scrolls Online this year.