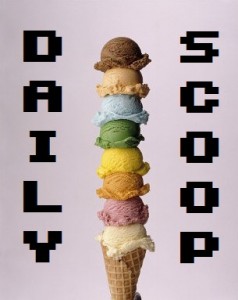 It's a beautiful day here in Philadelphia – it finally feels like spring! I might even spend some time outside at some point today, in between working and playing Dungeons & Dragons at Cipher Prime. We're starting a new campaign, so tonight is character creation. I'm hoping to play a Kenku Chaos Sorceror, but we'll see!
No new deals today, but I will tell you this: it's a good time to purchase a console, if you're in the market for one. Amazon has a lot of Xbox 360 consoles for sale, including the cheapest, the Xbox 360 4GB Console, at $188.62. Their PlayStation 3 selection isn't so bad either, with the cheapest one, the PS3 250GB Amazon Exclusive Family Entertainment Bundle, coming in at $249.99. Also, have you seen this Animal Crossing 3DS XL? I think I died from cute.
I've got some shirts for you today! Including one I caved and bought. I went so long without buying one, too…
Ript has one we've seen before, good old "Vitruvian Assassins:"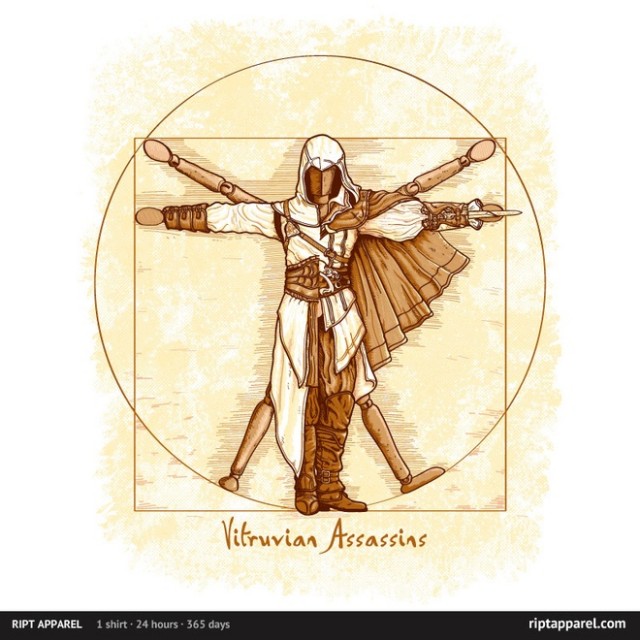 But it's The Yetee that got me today. They have "Black Magic:"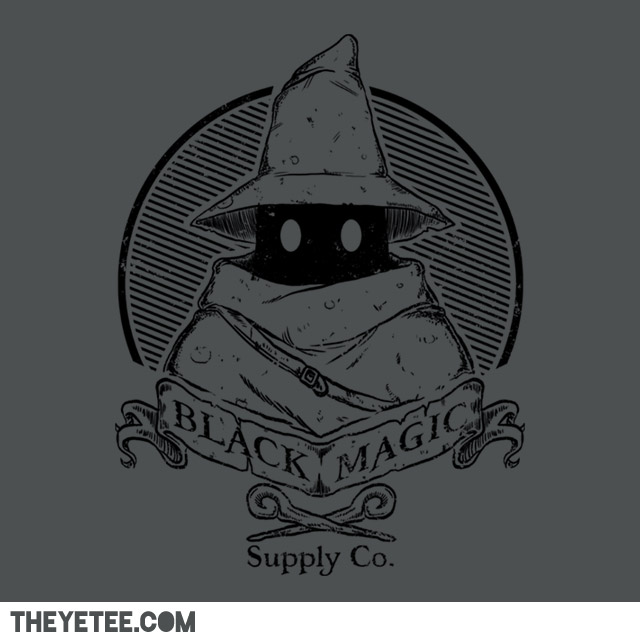 And "Gold Saucer Bus Stop," a wallet-killer if I ever saw one: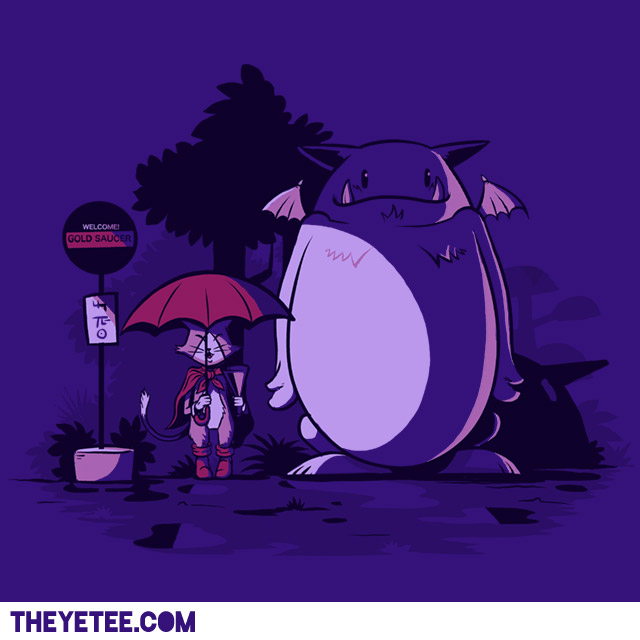 Sigh. You win this time, t-shirts.