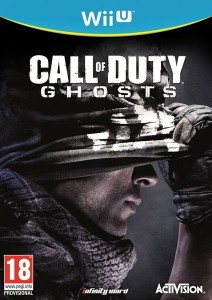 The Internet may have spoiled the surprise a few days ago, but Activision went ahead and officially announced the tenth game in the Call of Duty series, Call of Duty: Ghosts.
As expected, Ghosts is being developed by Infinity Ward and will be available for the PC, PS3, and Xbox 360 on November 5. A Wii U version was not specifically mentioned by the publisher, but let's face it, a Wii U box was part of last week's initial leak and, more importantly, why wouldn't Ghosts come to the Wii U?
The game is also coming to "next-generation consoles" sometime this year, presumably whenever it is those consoles (the PS4 and Xbox 720/Durango) launch. Activision has confirmed that a more in-depth look at Ghosts will take place during Microsoft's next Xbox reveal event on May 21.
Finally, Activision released a teaser trailer for Call of Duty: Ghosts, which you can view after the break.