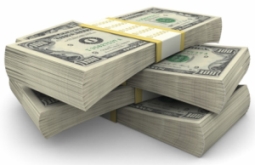 Yusuf Mehdi has big dreams. Mehdi, who is Microsoft's Executive Vice President of the Interactive Division, believes that there's still plenty of life left in the Xbox 360 and he thinks the system can sell 25 million more consoles over the next five years for a total just north of 100 million. Mehdi laid out his plan to OXM UK, and while it's ambitious, it sounds like Microsoft wants the Xbox 360 and Xbox One to coexist, at least for a little while:
"We believe over the next five years we can break a 100 million unit installed base. That's something we're shooting for, it's not a financial plan as such, it's just rough numbers if you will. To sell another 25 million, half of those will probably come from replacements, but half will come from new buyers."
But that's just phase one of Medhi's plan for world domination. He also believes that when the sales of every eighth generation platform (that's the Xbox One, PlayStation 4, and Wii U) are added together, they will total over a billion consoles sold during their lifetime:
"Most industry experts think the next generation will get upwards of about 400 million units. That's if it's a game console, over the next decade. We think you can go broader than a game console, that's our aim, and you can go from 400 million to potentially upwards of a billion units."
Collectively, the Xbox 360, PS3, and Wii have managed to sell about 260 million consoles since November 2005, so this would be quite a growth spurt for the industry.