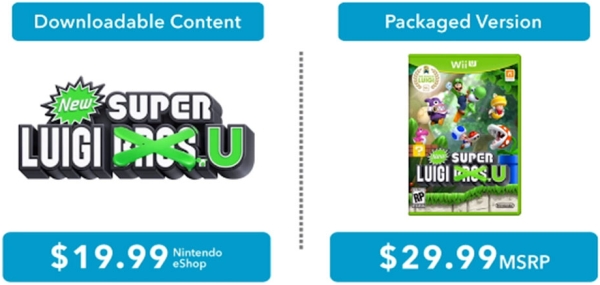 New Super Luigi U began life as a downloadable expansion to New Super Mario Bros. U when it was announced back in February. The DLC was all set to transform 82 courses from NSMBU into new levels that played to Luigi's strengths. The downloadable version is still in development (and will still require a copy of NSMBU), but Nintendo announced this morning (during their latest Nintendo Direct presentation) that New Super Luigi U will also be released as a standalone game.
New Super Luigi U will be added to the Wii U eShop on June 20 and Nintendo has priced the expansion at $19.99. But, if you'd prefer to wait for the disc-based standalone version, it'll be available in stores on August 25 with a $29.99 price.
Both versions will include Nabbit as a new kind of playable character. The crazy rabbit can't power up, but he also won't take damage when he touches enemies. Interesting.