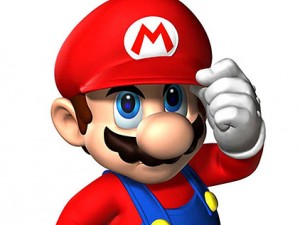 Nintendo has pushed a rather hefty update onto the eShop this week, but it mostly consists of games you've played before.
Leading the way are this week's Wii U Virtual Console releases: Super Metroid, Super Mario Bros. 2 and Super Ghouls 'n Ghosts. If you act fast, you can also get two of the three on the cheap. Super Metroid is on sale for $0.30 for a limited time and Super Mario Bros. 2 is half off if you also buy Super Mario World.
The 3DS Virtual Console received a pair of new games today as well. Handheld gamers can now download the Mega Man V, originally released on the NES, or Harvest Moon, which was originally released on the Game Boy Color. A new game even made it onto the Wii's Virtual Console, SNK's The King of Fighters '99.
If you're looking for new titles, the 3DS eShop received two big ones today: The Starship Damrey, an action-adventure from Level-5's "Guild02" collection, and Swords & Soldiers 3D, a 3DS update to the popular strategy game. Other new games available today include Bowling Bonanza 3D (3DS eShop), Dress To Play: Magic Bubbles! (3DS eShop), and California Super Sports (DSiWare).
While not part of today's update, this week's Nintendo Download also includes Lego Batman 2: DC Super Heroes and Resident Evil Revelations, two Wii U ports that will added to the Wii U eShop on Tuesday, 21.