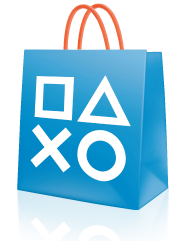 After what feels like months of massive updates, the PlayStation Store is taking it a bit slow with today's update. Unless you're looking for PS2 Classic Fatal Frame II: Crimson Butterfly that is. The 2003 horror title is joined by three PSone Imports, at least two of which include a little mahjong.
A full rundown of this week's new game add-ons can be found at the PlayStation Blog and more details on all of this week's releases can be found right here:
PS2 Classics
Fatal Frame II: Crimson Butterfly ($9.99)
Twins Mio and Mayu enter a haunted village after falling under its spell. Mio must follow Mayu with the Camera Obscura to protect her from the evil spirits.
PSone Classics
Motto Trump Shiyouyo! ($5.99)
Enjoy the new and improved Trump Shiyouo!
Zero Kara No Mahjong Mahjong Tamago-Gumi 2: Taikai E Ikou! ($5.99)
This sequel to Zero Kara no Mahjong retains all the accessibility of its predecessor but greatly refines the experience.Take lessons based on actual matches to help learn the correct mannerisms and etiquette involved in true mahjong games. Once your lessons are done, you'll be armed with all the techniques needed to beat your friends in real life. Unleash the mahjong master deep inside you!
Zero Kara No Shogi Shogi Youchien Ayumi-Gumi! ($5.99)
This is the mahjong game for everyone who's wanted to learn how to play but just couldn't find the time! The "Tamahiyo" mode lets players take basic lessons and advancement tests so they can ease into the game. Once the rules are mastered, it's time to challenge other unique players. The tournament and free modes are perfect for putting players' skills to the test.