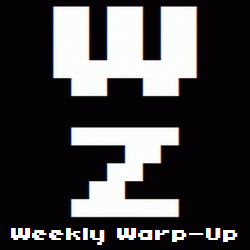 No, that's not a typo. Welcome to the Weekly Warp-Up, your weekly wrap-up of the biggest and the best articles posted at Warp Zoned this week…
With the clock ticking down to Microsoft's "Next Xbox Reveal" on May 21, Sony is using Big Redmond's radio silence to counterprogram a little PS4 news into your feed. The sneaky, sneaky Sony has marked down May 15 as the date we'll learn more about the next Gran Turismo game. And they're using their "Conversations With Creators" video series to tout the power of the PS4. This week, Sony enlisted two developers from Ubisoft to talk up how much better Assassin's Creed IV: Black Flag is on their next generation machine.
Electronic Arts isn't interested in Sony and Microsoft's next battle for the living room, but the publisher did confirm this week that they plan to announce at least eight games for the PS4 and/or the Xbox 720 at this year's E3 Expo. Bethesda isn't taking sides either (other than declaring "Nazis = Bad!"), and they revealed that the newly announced Wolfenstein: The New Order will be released this Fall for "next generation consoles," which is code for both of them.
In non-next-gen news, we took this Summer's Beatbuddy for a musical swim under the sea and it was adorable.
You can find more of this week's news after the break.
The Week in Reviews…
The Week in New Games…
Amazing Paperboy Delivers…
It's A Secret To Everybody…
And Finally…
Seriously, Beatbuddy. It's awesome and you'll want to keep an eye out for it this Summer.