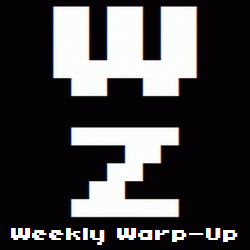 No, that's not a typo. Welcome to the Weekly Warp-Up, your weekly wrap-up of the biggest and the best articles posted at Warp Zoned this week…
Do you hear that? It's the Call of Duty! Will you answer? The tenth game in Activision's gargantuan franchise was officially announced this week after a few days of teasing. First there was the European retailer leak, then there was Activision's own countdown on CallofDuty.com, next was the official announcement of Call of Duty: Ghosts, and finally the confusion over the Wii U version of the game. Is it in development? Who knows. But we'll get our next dose of Ghosts on May 21 during the "Next Xbox Reveal."
Here's what else was happening around Warp Zoned this week…
You want more news from this week? It's after the break.
The Week in Reviews…
The Week in New Games…
Amazing Paperboy Delivers…
It's A Secret To Everybody…
And Finally…
Sega and Gearbox have been sued over the misleading demos they displayed of Aliens: Colonial Marines at trade shows like PAX Prime, PAX East, and E3.