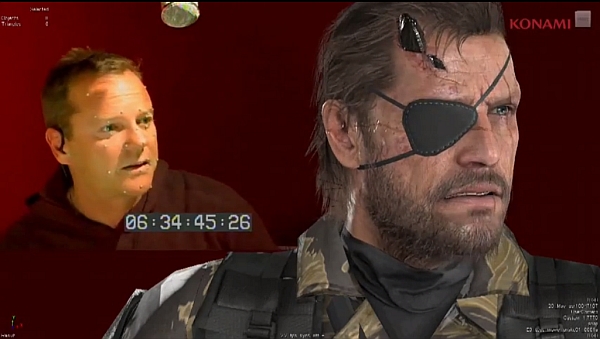 Ever since we heard his voice in the GDC 2013 trailer, we've known that Kiefer Sutherland was connected to Metal Gear Solid V: The Phantom Pain in some way. Today, Konami and Hideo Kojima have confirmed that he will be voicing Snake in the upcoming open-world game.
In addition to lending his voice to the character, Sutherland will also perform the motion capture for Snake. Appearing on Konami's Pre-E3 2013 Show, Kojima revealed that he is very excited about Sutherland's motion capture performance and plans to develop the script around his acting, making the dialogue more succinct and hoping Snake's facial expressions can convey the rest.
David Hayter, who previously Snake in every previous Metal Gear Solid game, won't be involved with Metal Gear Solid V: The Phantom Pain. According to Kojima, he wanted a new voice actor for Snake that would more closely match the character's age in the game (which is 49). Apparently Hayter, who is 44, was just a bit too young for the part (Sutherland, by the way, is 46).