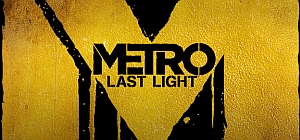 Metro 2033 built up a devoted fan following after its release in 2010. The game had captured the attention of gamers so thoroughly that when a sequel, Metro: Last Light, was finally released earlier this month, it had become one of the Spring's most anticipated titles. But Last Light didn't require a similar span of time to become a success as it's already outsold Metro 2033 after a single week.
Sales figures weren't announced by Deep Silver, but the publisher did reveal that developer 4A Games is hard at work on a series of DLC expansion packs for Last Light:
The Faction Pack and the Chronicles Pack, featuring new, original single-player gameplay that expands on the Metro: Last Light universe and story
The mysterious Tower Pack, a unique solo challenge to Metro veterans
The Developer Pack, giving creative players some interesting tools with which to explore the world of Metro.
"4A Games are honored by the reception our latest project has received," said Andrew Prokhorov, Creative Director at 4A Games. "We are a small but dedicated team who are lucky to have been given the creative freedom and support to make the kind of experience we dream, as gamers, of playing. Our work on Metro: Last Light continues with new single player DLC, and we look forward to revealing future projects from the team. We want to thank all the Metro fans for support we have received."
The DLC packs will be available for purchased separately or as part of a Season Pass, which can be pre-ordered now for $14.99 (or 1200 Microsoft Points).