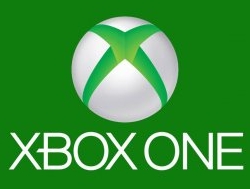 A few days ahead of E3, Microsoft has finally clarified how game licensing and used games will work on the Xbox One. In an FAQ posted on Xbox.com, Microsoft broke it down for prospective Xbox One buyers:
*** All games must be registered with your Xbox Live account. But once registered, all of your games can be downloaded to any Xbox One system as long as you're logged in with your Live account.
*** "Your friends and family, your guests and acquaintances get unlimited access to all of your games. Anyone can play your games on your console–regardless of whether you are logged in or their relationship to you."
*** You can designate ten "family members" who can log in and download any of your games from any Xbox One.
*** Your friends can borrow your games with two conditions: "[Y]ou can only give them to people who have been on your friends list for at least 30 days and each game can only be given once."
As for used games, Microsoft has confirmed that all Microsoft-published disc-based games can be traded in or transferred without a fee. However, how the game is removed from your account remains still a mystery. Here's the kicker, though. Third party publishers can choose to "opt out" of this system and charge a fee for game transfers or entirely disallow Xbox One owners from trading in their games.
So there you have it. Microsoft's game licensing policies for the Xbox One aren't quite as bad as we feared, but allowing publishers to deny used game sales is pretty terrible. And it will definitely cost Microsoft at least a few Xbox One sales this holiday season.