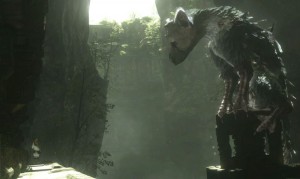 Sony ripped off announcement after announcement during their E3 2013 Press Conference last night. New games… third party deals… no DRM! It was a successful night all around.
But what about Team Ico's The Last Guardian? Jack Tretton, the President of Sony Computer Entertainment America, spoke to Game Trailers and revealed that the game hasn't been canceled, but that it is "on hiatus."
"The cool thing about our Worldwide development studios is that we got so many projects out there from so many great teams. Projects never ultimately go away. The Last Guardian is certainly not going away, but it's on hiatus right now."
The Last Guardian was originally scheduled for a 2011 release, but development difficulties (including the departure of Director Fumito Ueda from Sony Japan) have pushed the game back time and again. Team Ico's last game was Shadow of the Colossus, which was released in 2005.