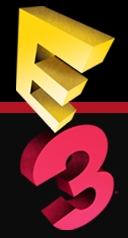 The 30 publications that form the Game Critics Awards judging panel have announced this year's nominees for the Best of E3 2013. This year, Respawn's TitanFall lead the way with six nominations. Bungie's Destiny and Ubisoft's Watch Dogs were close behind with five nominations apiece.
All three games were selected to be part of the "Best in Show" alongside new hardware from Sony (the PlayStation 4) and Oculus VR (the Oculus Rift HD). That has to sting for Microsoft and the continued debacle that is their Xbox One announcement. Though the Xbox One did get a nod in the "Best Hardware" category. I have a feeling it's not going to win.
A complete list of all the nominees can be found after the break. The winners will be announced on July 2.
Best of Show
Destiny (Bungie/Activision)
Oculus Rift HD (Oculus VR)
PlayStation 4(Sony Computer Entertainment)
Titanfall (Respawn Entertainment/Electronic Arts)
Watch Dogs (Ubisoft)
Best Original Game
Destiny (Bungie/Activision)
Fantasia: Music Evolved (Harmonix/Disney Interactive)
Rain (Japan Studio/Sony Computer Entertainment)
Titanfall (Respawn Entertainment/Electronic Arts)
Watch Dogs (Ubisoft)
Best Console Game
Batman: Arkham Origins (WBIE Montreal/WBIE)
Beyond: Two Souls (Quantic Dream/Sony Computer Entertainment)
Destiny (Bungie/Activision)
InFamous: Second Son (Sucker Punch/Sony Computer Entertainment)
Titanfall (Respawn Entertainment/Electronic Arts)
Watch Dogs (Ubisoft)
Best Handheld Game
Batman: Arkham Origins Blackgate (Armature Studio/WBIE)
Phoenix Wright Ace Attorney: Dual Destinies (Capcom/Capcom)
Plants vs. Zombies 2 (Popcap/EA)
Tearaway (Media Molecule/Sony Computer Entertainment)
The Legend of Zelda: A Link Between Two Worlds (Nintendo EAD/Nintendo)
Best PC Game
Battlefield 4 (DICE/Electronic Arts)
Company of Heroes 2 (Relic/Sega)
The Elder Scrolls Online (Zenimax Online/Bethesda)
Titanfall (Respawn Entertainment/Electronic Arts)
Total War: Rome II (Creative Assembly/Sega)
Best Hardware
Oculus Rift (Oculus VR)
PlayStation 4 (Sony Computer Entertainment)
Blade (Razr)
Shield (Nvidia)
Xbox One (Microsoft)
Best Action Game
Battlefield 4 (DICE/Electronic Arts)
Call of Duty Ghosts (Infinity Ward/Activision)
Destiny (Bungie/Activision)
Killzone: Shadow Fall (Guerilla Games/Sony Computer Entertainment)
Titanfall (Respawn Entertainment/Electronic Arts)
Best Action/Adventure Game
Assassin's Creed IV: Black Flag (Ubisoft Montreal/Ubisoft)
Batman: Arkham Origins (WBIE Montreal/WBIE)
Bayonetta 2 (Platinum Games/Nintendo)
Infamous: Second Son (Sucker Punch/Sony Computer Entertainment)
Watch Dogs (Ubisoft Montreal/Ubisoft)
Best RPG
Dark Souls II (From Software/Namco-Bandai)
The Elder Scrolls Online (Zenimax Online/Bethesda)
Mario & Luigi: Dream Team (AlphaDream/Nintendo)
Shin Megami Tensei IV (Atlus/Atlus)
South Park: The Stick of Truth (Obsidian/Ubisoft)
Best Racing Game
Forza 5 (Turn 10 Studio/Microsoft Studios)
Gran Turismo 6 (Polyphony Digital/Sony Computer Entertainment)
Mario Kart 8 (Nintendo EAD/Nintendo)
Need for Speed: Rivals (Ghost Games/Electronic Arts)
The Crew (Ivory Tower/Ubisoft)
Best Sports Game
FIFA 14 (EA Canada/EA Sports)
NHL 14 (EA Canada/EA Sports)
Madden NFL 25 (Tiburon/EA Sports)
Pro Evolution Soccer 2014 (PES Productions/Konami)
Best Strategy Game
Command and Conquer (Victory Games/Electronic Arts)
Company of Heroes 2 (Relic/Sega)
Pikmin 3 (Nintendo EAD/Nintendo)
Total War: Rome II (Creative Assembly/Sega)
Best Social/Casual
Disney Infinity (Avalanche/Disney Interactive)
Fantasia: Music Evolved (Harmonix/Disney Interactive)
LEGO Marvel Super Heroes (TT Games/WBIE)
Plants vs. Zombies 2: It's About Time (Popcap/EA)
Skylanders: Swap Force (Vicarious Visions/Activision)
Project Spark (Team Daokta/Microsoft Studios)
Best Online Multiplayer
Battlefield 4 (DICE/Electronic Arts)
Destiny (Bungie/Activision)
Titanfall (Respawn Entertainment/Electronic Arts)
The Elder Scrolls Online (Zenimax Online/Bethesda)
Watch Dogs (Ubisoft Montreal/Ubisoft)
Best Downloadable
Contrast (Compulsion Games)
Octodad: Dadliest Catch (Young Horses)
Outlast (Red Barrels)
Rain (Japan Studio/Sony Computer Entertainment)
Transistor (Supergiant Games)