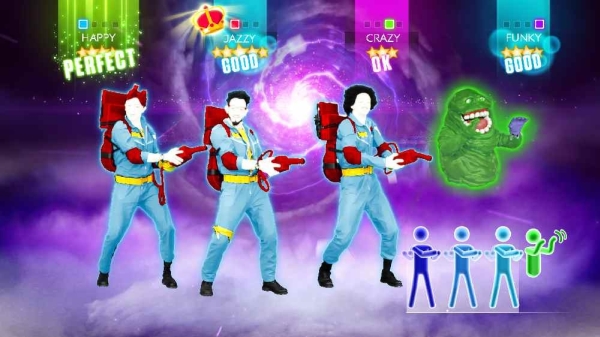 An Xbox.com listing for Just Dance 2014 (after all, it is the Madden of dance games) has popped up, pretty much confirming that Ubisoft will announce the next game in the series at this week's E3 Expo.
There's just a handful of screenshots now, but they do point towards a few song selections including the "Ghostbusters Theme" by Ray Parker Jr. and Michael Jackson's "Thriller." I suppose a zombie in a cemetery flinging its arm around could belong to a different song, but I doubt it.
Just Dance 2014 will be coming to the Xbox 360 for sure, probably the Xbox One as well, and likely every other platform under the sun (PS3, PS4, Wii, and the Wii U).