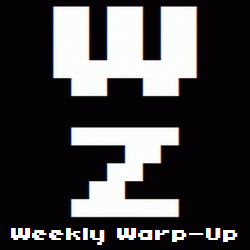 No, that's not a typo. Welcome to the Weekly Warp-Up, your weekly wrap-up of the biggest and the best articles posted at Warp Zoned this week…
We're a week away from E3 2013 and the pre-E3 news is filling up our inboxes and RSS feeds. So have a gander at what Aksys Games, Tecmo Koei, and Ubisoft have planned for the big show. In addition to those companies, Best Buy and Nintendo have released the list of Best Buy locations that will host Nintendo's E3 2013 demo stations if you want to take a few upcoming Wii U games for a spin yourself.
Also this week, Mike Ryan took a trip back in time by strolling the aisles of The Galloping Ghost Arcade, the largest arcade in the country. And John Scalzo asked "What Did I Just See?" as he examined 5 Surprising Moments From Classic Video Games. Finally, the entire staff got together to talk about What We Played in May 2013.
You can find more great news from the week that was after the break.
The Week in Reviews…
The Week in New Games…
Amazing Paperboy Delivers…
It's A Secret To Everybody…
And Finally…
The Super Mario Bros. movie from 1993 is getting a semi-official webcomic sequel after 20 years. Prepare yourself for Super Mario Bros. 2!