Weekly Warp-Up: The A-Z of E3 2013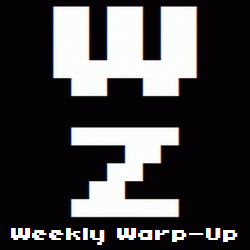 No, that's not a typo. Welcome to the Weekly Warp-Up, your weekly wrap-up of the biggest and the best articles posted at Warp Zoned this week…
Another E3 Expo is in the books and some gamers are no doubt already speculating on what 2014 has in store for gaming's biggest showcase. But we learned a lot about where the game industry is heading this year. The PlayStation 4 and the Xbox One were fully revealed to the public… warts and all. And Nintendo showed us the second wave of Wii U software. But there was plenty more to this E3 than the big three. And you can read all about it (in handy alphabetical format) after the break.
B
C
D
E
F
G
H
J
K
L
M
O
P
S
T
W
X
The Week in New Games…
It's Dangerous To Go Alone! Read This.
A Commenter Is You!