Austin Grossman's latest novel, You, is a fictional story of video game developers set on solving a mystery embedded within their engine by their deceased friend. Grossman (who also wrote Soon I Will Be Invincible) has been a game designer for over 20 years, and gives readers a unique glimpse inside the world of the game developer. As Russell starts his new job at Black Arts, we get insight on the lives of developers, from how each game is developed (start to finish) to the relationships between those who create it. But in this story, we get even more – as Russell races against the clock to fix the bug that could potentially destroy the company, he goes back and forth from past to present and back, detailing his relationships with his current co-workers – and former friends.
Author: Austin Grossman
Publisher: Mulholland Books
Release Date: April 16, 2013
You's main character, Russell, is having a difficult time. He's been bouncing around from school to school and city to city since graduating high school, trying to figure out what it is he wants to do. He did have a group of friends in high school – Darren, Lisa, and Simon – who worked on creating video games together. Yearning to be accepted, Russell focused on being "more normal" – while his friends went off and created their own game studio, he decided to pursue a law degree. Failing at that, he shows up at Black Arts, asking for a job with Darren and Lisa – Simon has since mysteriously died in some sort of accident.
Things fall apart rather quickly once he gets there – Darren leaves the company and takes many of the top programmers with him, leaving the rest of them high and dry after making a major announcement about a new game. And once Russell starts poking around in their engine, he discovers that there's a strange glitch popping up – not just in the engine, but in all the games they've ever made with it. Desperate for any kind of communication with their dead friend Simon, who created the engine, Russell obsessively plays every single game the group has ever made.
You is a book I want to like for so many reasons. It's an insider's look at the game development business, but written as a fictional book. It has the essence of a mystery, the fantasticness of magical realism (Russell begins to see the characters outside of the games, so far as going out on a date with one), and a first-hand glimpse at what it's like to make a game. But at the same time, the story doesn't really seem to go anywhere. Not that I need my stories to have definitive endings, but I just felt like he set up an elaborate narrative and then didn't really tie all of the ends together.
It would be one thing if the narrative wasn't satisfactory and the book was written well, but, sadly, that's not the case here, either. Grossman's writing is rather flat, making it feel more like you're reading the journal of someone who is – well – kind of boring, and doesn't really know how to relate to people, or understand them at all. I was hoping for more interaction between characters, but some of them were, at most, one-dimensional, with all of the emphasis on them centering around clothes they wore (Lisa, for some reason, loved to wear XXL metal t-shirts), or how they looked (the biggest fan of the games was hired as some kind of consultant around the office, and he was just some kind of fat, nerdy kid). It's part true tales of a game developer, part fantasy tales of what we wish game development was, and all poor writing.
Oh, and why is it called You? Well, they like to put in ads from the company's games, where they say that "You" are the star of the game. The idea is that they want to make a game that is what "You" would want to play, the perfect game in which you experience that great feeling of immersion. I imagine this is a common idea around the game development table, and a common thread in many games, but doesn't really seem to encompass the idea behind the book itself.
This lack of satisfaction, mixed with the mediocre writing, left much to be desired. As I said, it was a book I wanted to like – after Ready Player One, I'm fully prepared to have more amazing fictional books based on the world of video games in more ways than one. But I was woefully disappointed in You. Granted, I was drawn to it because the cover was designed by the guys over at Superbrothers (yes, the creators of Superbrothers: Sword & Sworcery), which goes to show you really shouldn't judge a book by its cover.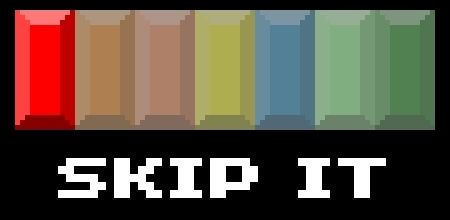 Review Disclosure: A review copy of You was provided by Mulholland Books for the purposes of this review.