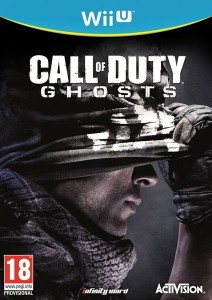 In case you were worried, Activision has confirmed that Call of Duty: Ghosts will be released for the Wii U on November 5, the same day as the PC, PS3, and Xbox 360 editions. I'm unsure why it took Activision so long to put out an official announcement (the Wii U boxart was leaked by retailers back in April), but Wii U owners can breathe a certified sigh of relief now.
"As we have said before, we're committed to doing everything we can to support the Wii U, which is why we're excited to be bringing some of the most popular entertainment franchises in the world to the platform this year," said Eric Hirshberg, CEO of Activision Publishing.
The Wii U version of Call of Duty: Ghosts is being developed by Treyarch and will include second-screen features on the Wii U GamePad and Wii Remote support, if you're so inclined. Additional Wii U-exclusive features will be announced at a later date.