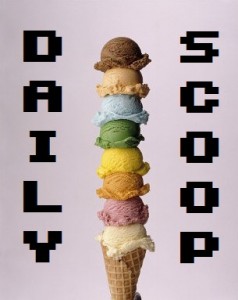 Last night's board game night was an amazing success! My darling boyfriend Anthony has been working on a board game, and we playtested it all night. It was amazing! There were also lots of people there I hadn't seen in a while, so it was great to see everyone and have some fun interacting. Also, we got an advanced copy of a very special video game and ended up playing it all night. More details when I'm allowed to discuss it!
There are some crazy deals going on at Gamefly according to Cheap Ass Gamer. Not only are their downloadable games really cheap, but you can save an additional 20% off with the coupon code GFDJUL20. L.A. Noire the complete edition for $5.99? Yes, please!
There are also a few deals at Amazon right now, though the most interesting thing listed on that page are all the pre-orders. They don't seem to give out $10 credit for pre-ordering games as much anymore, but if you like that deal as much as I do, you can get it with Batman: Arkham Origins, Lego Marvel Super Heroes, and Saints Row IV.
There's just one new t-shirt up today:
The newest addition to the list of t-shirts you need is Snorg Tees' "Link's Gardening Service," which is fantastic: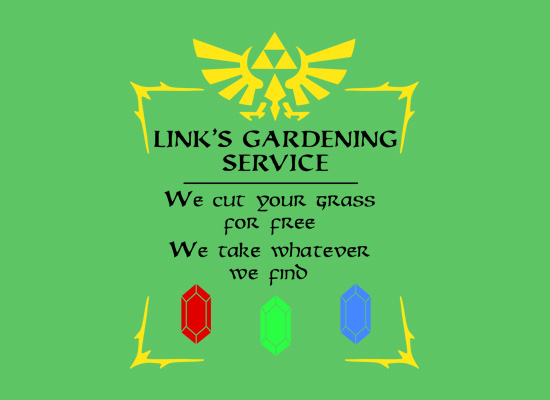 If that's how Hyrulian gardeners work, they get paid really well.