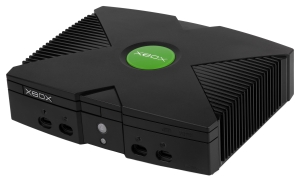 In a world where the original Xbox (commonly called the Xbox 1) exists, Microsoft's debut of the "Xbox One" name was seen as an oddball move by many. But it could have been worse. Much, much worse.
In 1999, Seamus Blackley was one of the engineers working on the Xbox project, which was a shortened form of the console's code name: DirectX Box. But the geniuses who gave us a product named "Microsoft Bob" decided that the "Xbox" name (even though it was the preferred name by Blackley and his team) would never be accepted by the public. So they proposed a few alternatives. Almost 40, in fact.
Among the frontrunners were "Eleven-X," "FACE" (an acronym for "Full Action Center"), "Microsoft Active Reality Zone" (which would be shortened to "MARZ"), "MEGA" (which would stand for "Microsoft Entertainment & Gaming Attendant" or "Microsoft Entertainment & Gaming Assembly"), and "CyberPlayGround." Xbox doesn't sound so bad now, does it?
The complete list of rejected names can be found at Edge Online.