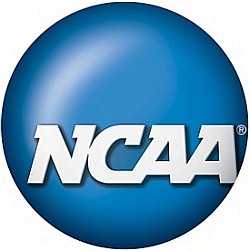 NCAA Football 14 was released last week for the PS3 and Xbox 360 and I hope you're enjoying it as there definitely will not be an NCAA Football 15. The National Collegiate Athletic Association has announced (via NCAA.org) that they will not renew their licensing agreement with EA Sports.
The NCAA reached this decision after growing legal pressure from a number of athletes (including former UCLA basketball player Ed O'Bannon), many of whom have attempted to sue the NCAA (and EA Sports) for including their "likenesses" in NCAA-branded games. The NCAA is adamant that they never allowed EA to use the names, images, or likenesses of "student-athletes" and has no involvement in EA's separate likeness licensing deals with former students (such as Denard Robinson, NCAA Football 14's cover athlete).
If EA wants to create a college football game for 2014, the NCAA says they are free to include the logos and stadiums of member universities as long as the game publisher negotiates for the proper "trademarks and other intellectual property" rights.