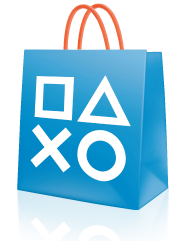 A flood of new games have been added to the PlayStation Store today, let's take a look:
Dynasty Warriors 8 (PS3) – The latest game in Tecmo Koei's long-running hack and slash series.
Time and Eternity (PS3) – A hand-drawn RPG from NIS America.
Dead Island: Game of the Year Edition (PS3) – Deep Silver's zombie game is now available on the PSN complete with all the available DLC.
Capcom vs SNK 2: Mark Of The Millennium (PS3) – The classic PS2 fighter is now available on the PS2 Classics store.
And that's just scratching the surface. Details on another 11 new releases can be found after the break and a breakdown of this week's new game add-ons can be found at the PlayStation Blog.
PS3 Full Games
Dead Island: Game of the Year Edition ($19.99)
With the Dead Island Game of the Year Edition players get the chance to experience the full story behind the Banoi Zombie Outbreak. The GOTY includes: Bloodbath Arena DLC, Ryder White DLC, and Blueprint for 'The Ripper' Weapon.
Dynasty Warriors 8 ($59.99)
The latest title in the Dynasty Warriors series of tactical action games, set in the Three Kingdoms era of ancient China, takes everything that made the previous titles so popular, and adds new layers of excitement. Several new characters take the roster of playable characters to over 70.
Shaun White Skateboarding ($19.99)
Shaun White Skateboarding, a game that puts an innovative twist on the action-sports genre, is the latest offering in the award-winning franchise developed in collaboration with dual-sport super-athlete, Shaun White. The most ambitious installment yet, Shaun White Skateboarding allows players to transform a dull, lifeless city into a vibrant and extraordinary skating playground- simply by skating.
Time and Eternity ($49.99)
You're about to marry Princess Toki, the girl of your dreams. But before you can finish your vows, your wedding is attacked and you're mortally wounded! As you take your final breaths, you discover that your princess is actually two girls in one, and that they can travel through time. Now you must go back in time and find out who attacked you in order to save your own life!
Turbo: Super Stunt Squad ($39.99)
Turbo: Super Stunt Squad is a high-velocity action game featuring the super-charged crew from the film. Each playable character has their own signature street style and tricked-out skills which will come in handy when showing-off super-cool stunt moves. Expert skills will also prove useful to earn power-ups, customize your character, win competitive challenges and discover shortcuts in the dynamic larger-than-life environments of Turbo's world.
PSN Games
Alien Spidy ($9.99)
After losing contact with his explorer friend Virgi, our fearless alien hero Spidy heads to Earth in his spacecraft to find her. While entering the Earth's atmosphere, his spacecraft suddenly fails and starts to break up, causing Spidy to crash-land on the strange planet. Spidy finds himself alone on an alien world and faces the epic challenge of tracking down Virgi, battling strange new enemies and finding the missing pieces from his spacecraft in order to repair the damage and make their escape home.
Mamorokun Curse! ($19.99)
Mamoru is in trouble! After a car accident, he wakes up in a mysterious land with strangers that he's never met before! One of the strangers, Fururu, tells him that he's arrived in the underworld and that she needs his help to fight off dark forces!
R.I.P.D. ($9.99)
Based on the upcoming 3D supernatural action-adventure film, R.I.P.D., you and a partner will take up the holsters of two lawmen dispatched to the otherworld to protect and serve the living from an increasingly destructive array of souls who refuse to move peacefully to the other side. Top-notch teamwork and an arsenal of badass weapons are the keys to defeating your enemies and bringing order back to the world.
Voodoo Chronicles: The First Sign ($5.99)
One of the most impressive hidden-object adventure games ever made in a sumptuous high-definition edition! Help out James Voodoo as he investigates mysterious attacks through the forsaken hamlet of Ravenhill, the wealthy city of Richtown, and a variety of breathtaking sceneries inspired by major fiction genres: adventure, film noir, thriller, steam punk, and more!
PS2 Classics
Capcom vs SNK 2: Mark of the Millennium ($9.99)
Choose from a stable of over 40 warriors plucked from Capcom and SNK legend. Customize your fighting style, and duke it out in one of the best competitive 2D fighters in history.
PS Vita Games
Doodle God ($5.99)
Be a God! The power of creation is in your hands! In this addictive puzzle game, mix and match different combinations of fire, earth, water and air to create an entire civilization! Of course, the universe was not created in a day. You'll have to work your way up from a single, simple microorganism to create animals, tools, storms, and even build armies before you have what it takes to build the universe!
Kung Fu Rabbit ($4.99)
Life in the temple of rabbits hangs by a thread. Universal Evil has struck again and kidnapped all of your disciples. Only you managed to escape. They let you live… They'll soon regret it! Use your agility and combat skills to save your disciples! Jump from roof to roof, slide gracefully along walls, sneak up on your enemies, and rip them to shreds!
PSP Games
Geronimo Stilton in the Kingdom of Fantasy ($9.99)
Geronimo Stilton is the editor-in-chief of the most widely read newspaper of New Mouse City: The Rodent's Gazette. He is also a best-selling author and often travels around the world to find new experiences and fresh ideas for his books. Help Geronimo Stilton and his friend Scribblehopper overcome 62 brain-teasing puzzles, riddles and action-packed mini-games as they cross the Kingdom of Fantasy to save the Fairy Queen.
Geronimo Stilton: Return to the Kingdom of Fantasy ($14.99)
Geronimo Stilton, editor-in-chief of The Rodent's Gazette, never thought he'd return to the Kingdom of Fantasy. But when the Queen of the Fairies sent him a letter asking for his help, he had the strangest feeling that a brand new adventure was just about to begin. Download Geronimo Stilton: Return to the Kingdom of Fantasy – and get ready for a spectacular story you'll never forget.
Mystic Chronicles ($14.99)
Orphaned as a child, Lux was raised in the small village of Selka by his grandmother. He lived a quiet and uneventful life there until on his 18th birthday, when he decided to join the legendary Holos Guild, an organization whose primary mission is to rid the world of evil. And that's when Lux's life began to change.