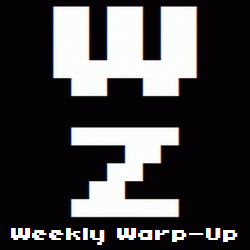 No, that's not a typo. Welcome to the Weekly Warp-Up, your weekly wrap-up of the biggest and the best articles posted at Warp Zoned this week…
As if the Xbox One saga couldn't get any weirder, Don Mattrick, Microsoft's Xbox Division head, has left the company and taken a job as CEO of Zynga. Was the fan backlash too much to handle? Did Mattrick know a sinking ship when he saw one? Or does he just want a new challenge?
My money's on… well, money.
Also this week, the Warp Zoned staff took of their monthly playlists with our examination of What We Played in June 2013 and The Games of July 2013.
For more news from the week that was, hit the jump.
The Week in Reviews…
The Week in New Games…
Amazing Paperboy Delivers…
It's A Secret To Everybody…
And Finally…
Microsoft rejected over 36 ridiculous names before settling on "Xbox" back in 1999/2000. Each one is funnier than the last.