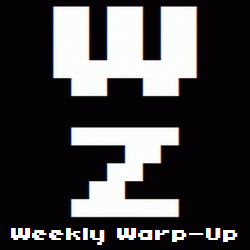 No, that's not a typo. Welcome to the Weekly Warp-Up, your weekly wrap-up of the biggest and the best articles posted at Warp Zoned this week…
This week is all about major business moves, so get set to hear a bunch of executivespeak.
Activision can now be considered an "independent" company because CEO Bobby Kotick and other investors have bought the company from Vivendi for $8 billion. And speaking of the indie movement, Microsoft has decided to allow independent developers to follow Sony and Nintendo's lead. Reversing a previous policy decision, Big Redmond has announced that indie developers will be able to self-publish their games on the Xbox One.
Finally, Precursor Games is taking another crack at funding Shadow of the Eternals, their spiritual sequel to Eternal Darkness, through Kickstarter. Those crazy kids have been through a lot, but they just might do it this time.
That's all the business news we've got, but you can find even more of this week's new news after the break.
The Week in Reviews…
The Week in New Games…
Amazing Paperboy Delivers…
It's A Secret To Everybody…
And Finally…
Our UK Correspondent, Andrew Rainnie, takes another look at some of Kickstarter's most promising game-related projects in the latest edition of Kickstart This!