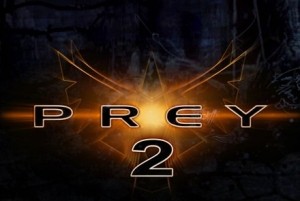 Back in May, it was reported that Bethesda had taken Prey 2 away from Human Head and handed it off to Arkane's Austin studio. The rumor stated that Arkane was being given free reign to throw out the entirety of Human Head's work and start over. The new project, which may still carry the "Prey 2" name, was said to resemble System Shock.
As is their habit, Bethesda denied these rumors. But a new report on Kotaku purports to show a leaked email from the company confirming Arkane's involvement and the cancellation of Human Head's version of Prey 2.
In light of this new information, rather than issue another denial, Bethesda declined to comment:
When reached by Kotaku for comment today, Bethesda sent over a statement: "We aren't talking about what Arkane is working on and we have no new information to share on Prey 2."

Why are they being so vague? Why mislead the public like this? Maybe there are legal issues involved here—the relationship between Bethesda and Human Head is still very bizarre—but it's an unusual and unfortunate situation.
It may be a long time before we hear anything new about Prey 2, but we'll let you know when we do.