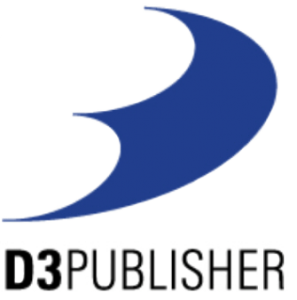 D3 Publisher has announced they're bringing three games to this year's PAX Prime. Here's what you can expect to find in playable form from the budget publisher in Booth #6616:
Adventure Time: Explore the Dungeon Because I DON'T KNOW! – In a completely new storyline and adventure featuring the voices of the show's most popular characters. Fans will have to save the Candy Kingdom by exploring the mysteries surrounding a massive Secret Royal Dungeon deep below the Land of Ooo.
Regular Show: Mordecai and Rigby In 8-Bit Land – Regular Show makes its first foray into the video game world when Mordecai and Rigby get transported into some of their favorite video games. The duo will have to use their best skills and unique abilities to traverse the various challenges to escape and return home in this "eggscellent" journey.
Earth Defense Force 2025 – This action shooting bonanza from D3Publisher arms players with more weapons than ever before! Players will have the experience of their lives as they form elite soldier classes to send on a global quest to protect the world from alien invasion.
EDF! EDF! EDF! PAX Prime begins tomorrow, August 30 and runs through Monday, September 2.