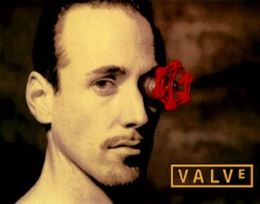 John Patrick Lowrie is a voice actor who has lent his pipes to many of Valve's recent games including Half-Life 2, Left 4 Dead, Team Fortress 2, and DOTA 2. He is also married to GLaDOS, or rather, Ellen McLain, the voice actress behind the popular Portal character. Needless to say, Lowrie has a pretty good "in" with the people at Valve. So when he talks about Half-Life 3 development on his blog, specifically, why it's taking so long, we should listen.
According to Lowrie, the game's long development cycle is due to Valve's dislike of the current state of motion capture technology. Basically, the developer wants to do more with mo-cap than is currently possible. Lowrie writes on his blog:
Here is the biggest challenge with bringing out HL3: the big thing now with FPSs is motion capture, or mo-cap. One of the great things about HL2 is that all of the characters that you meet actually look at you when they talk to you no matter where you go or stand. With mo-cap you can't do that, at least not yet. Once you film the actor doing something and capture that motion, that's what the character is going to do. This works great in movies, but when you make something interactive it gets way less interactive with mo-cap. So that's one of the things they're working on.
But the actor doesn't stop there. In attempting to clarify his remarks, he reveals that Valve isn't even currently working on Half-Life 3:
As far as I know they are not developing HL3 now for several reasons, among them the mo-cap issue. Sorry for any confusion. What they might decide in the future depends on lots of different factors. I hope they do, personally, but it has to make sense for them.
I never thought about it before, but "Valve isn't working on Half-Life 3" is probably the most logical answer to the question, "Why is Half-Life 3 taking so long?"