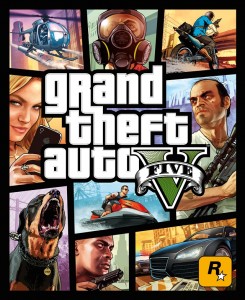 Nvidia held their quarterly financial call last week and the video card maker has confidently predicted that Grand Theft Auto V will be available for the PC this Fall. Chris Evenden, the company's Senior Director of Investor Relations, delivered the news during his opening remarks:
[G]amers are preparing their systems for a strong roster of games coming this fall, including blockbuster franchises, such as Call of Duty: Ghosts, Grand Theft Auto V, and Assassin's Creed IV.
It's possible Evenden was mistaken about the timing, but Rockstar certainly has plans to bring Grand Theft Auto V to the PC, even though nothing's been announced. And lumping it in with two officially announced games, Call of Duty: Ghosts and Assassin's Creed IV: Black Flag, lends a bit more credence to the statement.
Every previously released GTA game has eventually found its way to the PC, but there's typically been a six to eight month lag time. With Grand Theft Auto V set to hit the PS3 and Xbox 360 on September 17, a "Fall" release for the PC version would be a fantastically fast turnaround.