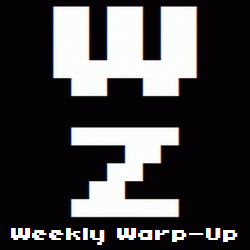 No, that's not a typo. Welcome to the Weekly Warp-Up, your weekly wrap-up of the biggest and the best articles posted at Warp Zoned this week…
This was a week of big reveals and nothing was bigger than Marc Whitten's revelation revealed that the Xbox One does not require the Kinect sensor. That means you can unplug it, stuff it in a closet, or smash it with a hammer and your $499 next-generation system will still function. It occurs to me that Microsoft wouldn't be having such a problem selling the idea of the Xbox One to the public if that information had been known earlier this Summer.
This week's other big reveals belong to two games will going toe-to-toe this Fall. Rockstar Games revealed Grand Theft Auto V's online mode, Grand Theft Auto Online, in an amazing new trailer that plays up the freedom of living in Los Santos. Meanwhile, Activision unveiled the multiplayer mode for Call of Duty: Ghosts in massive style, discussing the title's new multiplayer gameplay features, Collector's Editions/Season Pass, and Eminem song.
There were a few other smaller reveals this week, and you can read all about them after the break.
The Week in Reviews…
The Week in New Games…
Amazing Paperboy Delivers…
It's A Secret To Everybody…
And Finally…
Saints Row IV's "Million Dollar Pack" includes the game and an insane amount of goodies. Who doesn't a voucher for plastic surgery included with their latest game purchase?