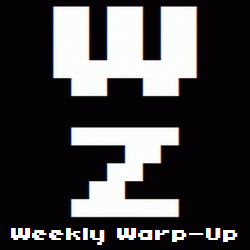 No, that's not a typo. Welcome to the Weekly Warp-Up, your weekly wrap-up of the biggest and the best articles posted at Warp Zoned this week…
Welcome to the…
[Dramatic Pause]…
World of Tomorrow!
This week, executives, developers, and community managers just couldn't stop talking about games that are a very long ways away. For example:
A little closer to the present, we talked with Dakko Dakko's Dan Croucher and Scram Kitty and His Buddy On Rails, his company's Wii U eShop-exclusive game.
More news from the World of Today can be found after the break.
The Week in Reviews…
The Week in New Games…
Amazing Paperboy Delivers…
And Finally…
Warp Zoned Editor Zackery Cote took a look at the World of Yesterday and found 5 Games That Failed Miserably Despite Themselves. It'll take you FOREVER to guess which game he thinks failed the worst.