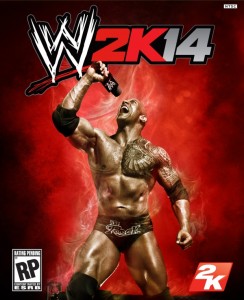 Whatcha gonna do when WrestleMania runs wild on you? That's the question 2K Sports is asking today as they've announced the new 30 Years of WrestleMania Mode for WWE 2K14. The 30 Years of WrestleMania Mode is a "nostalgic journey [that] takes players through more than 45 [WrestleMania] matches" including Hulk Hogan vs. Andre the Giant (WrestleMania III), The Rock vs. "Hollywood" Hulk Hogan (WrestleMania X8), and The Rock vs. John Cena (WrestleMania XXVIII).
"For nearly three decades, WWE has inspired millions worldwide through the historic, cultural and undeniable phenomenon that is WrestleMania," said Chris Snyder, Senior Director of Marketing at 2K. "Through the 30 Years of WrestleMania Mode in WWE 2K14, players can now relive their favorite nostalgic and recent WrestleMania moments – from an incredible roster to authentic presentation and match play – in a unique and engaging way."
The 30 Years of WrestleMania Mode will attempt to recreate each of these classic matches with authentic presentation elements including period-specific ring designs, wrestler entrances and ring attires, and on-screen graphics.
The complete roster of wrestlers that will be included in the 30 Years of WrestleMania Mode will be livestreamed on 2K's Twitch.TV channel this Saturday, August 17, at 12:30 PM (Pacific Time).