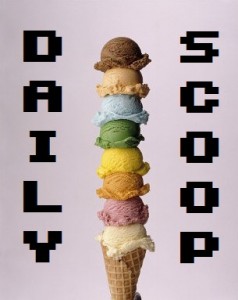 Good morning – and what a beautiful morning it is here in Philadelphia! This fall has started off beautifully. I love spending cool evenings playing video games, huddled up with a blanket and some warm snacks. What could be better?
There are a few good deals over at Amazon today. You can get Etrian Odyssey IV: Legends of the Titan for $27.72, and quite a few Xbox 360 consoles are on sale. The Xbox 360 250GB Spring Value Bundle, Xbox 360 4GB Console with Kinect Nike+ Bundle, Xbox 360 E 4GB Console with Kinect Sensor, and Xbox 360 E 250GB Console are all $249, and each one comes with $50 in promotional credit as well. That's some serious incentive!
They're also having some amazing deals on the BioShock series as well. The PC downloads are super cheap, starting with the BioShock Triple Pack for $19.99. If you've already got the third game and just want the first two, then pick up the BioShock Dual Pack for $4.99. If you just need individual ones, BioShock and BioShock 2 are $9.99, while BioShock Infinite is $19.99.
Finally, if you're looking for a sweet deal on indie games, head on over to GOG.com's Super 5 Promo, which includes VVVVVV – worth it for the $5 alone. And seriously, don't forget about Humble Bundle 9, which ends today!
Time for some great t-shirts to tempt your wallet!
Shirt.woot has "Geek Food," which includes everyone's favorite cake: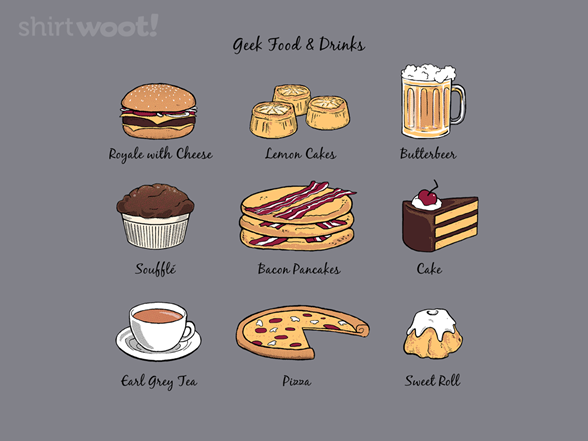 There are two good ones up at Shirt Punch today – the first one is "Super Orko 3:"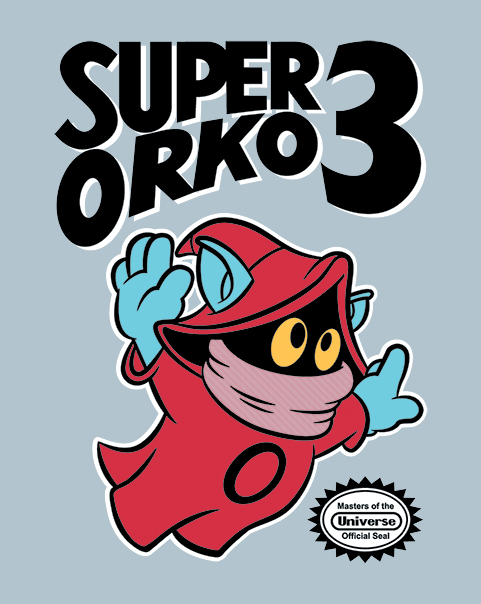 "Ultimate Power" is the second one: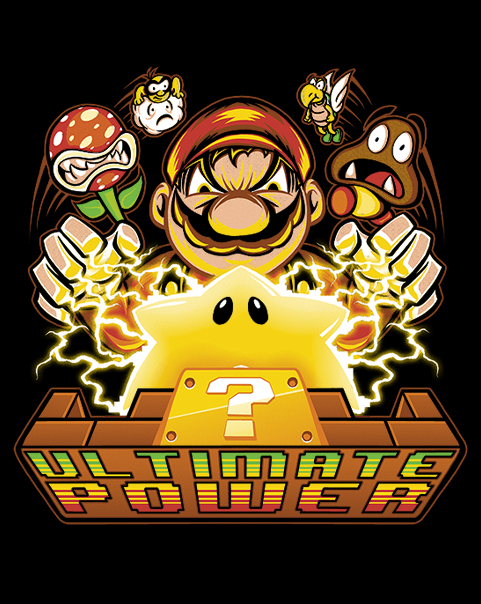 The Yetee has two awesome shirts today, too. "Don't Go in the Water" is the first one: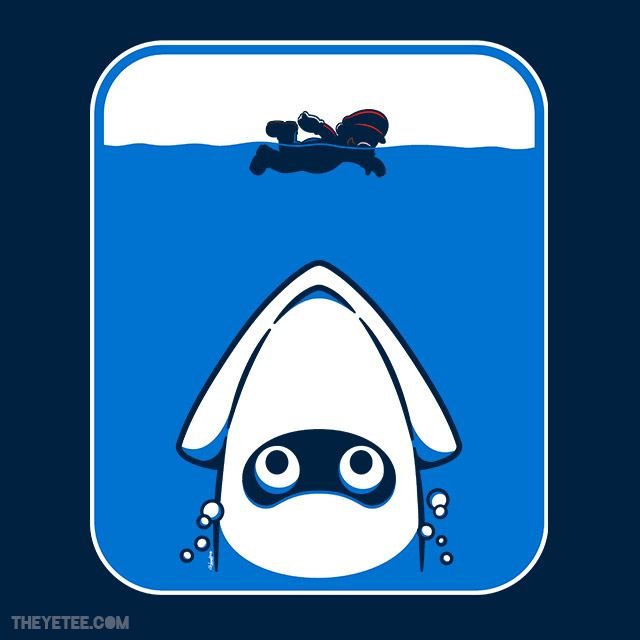 "X-Ray Bill" is the other, and I love it: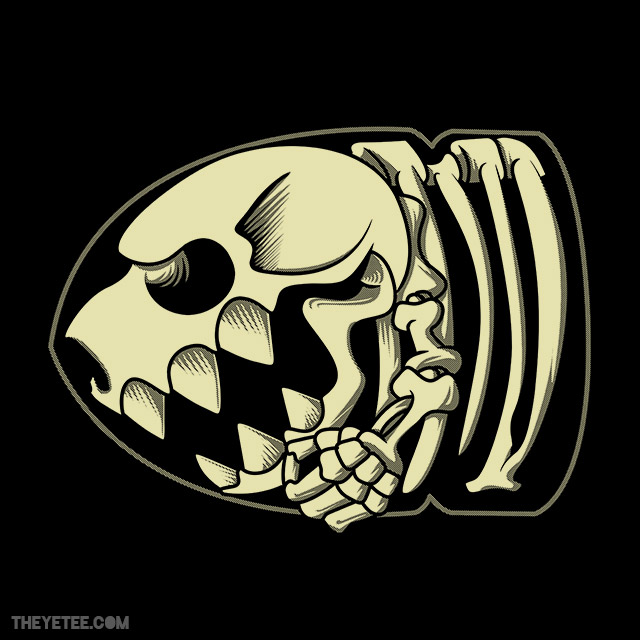 So many good choices again!