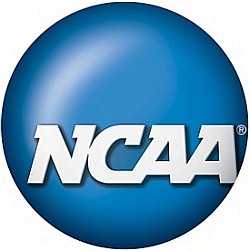 Even without NCAA branding, EA Sports planned to go ahead and produce "College Football 15" next year. It looks like someone called an audible as EA announced the cancellation of the game, and stated that the future of the franchise is being evaluated, on their official blog today.
Cam Weber, EA's General Manager of American Football, said that the decision to cancel the game was partially the result of "a number of conferences" pulling their support from the game. EA might have been able to continue with the words "NCAA" in the title, but multiple missing colleges would have hurt the simulation aspects of the game.
In other NCAA news, The Lanier Law Firm has announced that they've reached an agreement with EA Sports over the use of likenesses of student athletes in previous NCAA Football and NCAA March Madness/NCAA Basketball games. Attorney Eugene R. Egdorf said, "Today's settlement is a game-changer because, for the first time, student-athletes suiting up to play this weekend are going to be paid for the use of their likenesses."
Terms of the settlement were not disclosed.