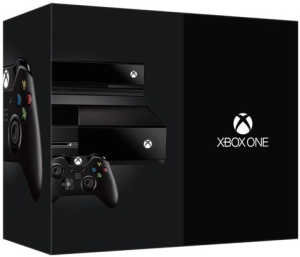 When Microsoft first revealed the Xbox One, downloadable game sharing features were at the center of the discussion. The consoles's much coveted "Family Sharing Plan" would have allowed Xbox One owners to share their game purchases with friends and family, regardless of where they lived. However, that feature was temporarily disabled when Microsoft had to remove the Xbox One's online check-in system due to fan backlash. But that doesn't mean they've forgotten about it.
Albert Penello, a Senior Director in Microsoft's Xbox Division, recently spoke to GameSpot about the future of the feature. According to Penello, not only does Microsoft plan to bring back family sharing, but the consolemaker plans to allow trading of downloadable games as well:
"We were trying to implement the ability to trade [and] loan digital games with your friends which is something that no one else was doing. I believe, in retrospect that people have calmed down and gone back and actually looked at what we said, people are starting to understand, 'Wow, they did want actually to allow me to loan and trade' which other digital ecosystems don't want to do. And so, yeah, I think we need to do that. That has to be part of the experience."

[…]

"I get a lot of mails saying 'god, please bring back the family sharing.' We'd love to figure out how to bring that back. I still think it was a good idea. Maybe it was a little too soon for some people, but I still think there were a lot of good ideas in there. And we'll bring it back when the time is right."
I wonder which game will become the Stadium Events of the digital download world.