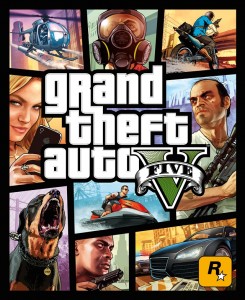 This week's edition of "New Releases" will be considerably shorter than normal because of one game: Rockstar's Grand Theft Auto V. Almost every other publisher is taking the week off to avoid the PS3 and Xbox 360 juggernaut. The theme of GTA5 is "The Almighty Dollar" and with almost no competition this week, Rockstar will be sure to rake in a lot of them.
But Nintendo has never been a company that cares about what other publishers are doing, so they've slotted The Wonderful 101 into the calendar as the week's other big release. The Platinum Games-developed strategic superhero squad simulation is available in stores today for the Wii U.
The remaining new releases are made up of a smattering of budget titles including Hot Wheels: World's Best Driver (3DS, PS3, Wii U, Xbox 360), We Sing: 80s (Wii), Takedown: Red Sabre (PC), and a boxed copy of Leisure Suit Larry: Reloaded (PC).