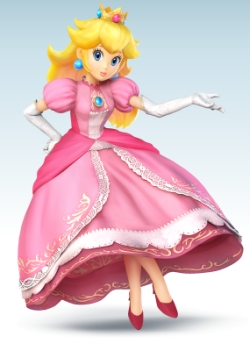 A New Challenger Approaches!
Nintendo updated the official Super Smash Bros. 4 website this morning, revealing Princess Peach as the next challenger to approach the game's roster. The publisher also uploaded ten new screenshots to the site, which show Peach delivering the smash to Pit, Star Fox, and Mario on the 3DS and Wii U.
Super Smash Bros. 4 will be released in 2014.