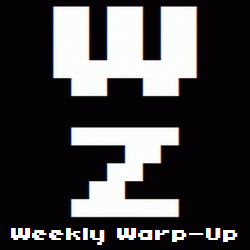 No, that's not a typo. Welcome to the Weekly Warp-Up, your weekly wrap-up of the biggest and the best articles posted at Warp Zoned this week…
Hiroshi Yamauchi, one of the most important figures in the entire video game industry, died this past week. While Yamauchi's name might not be as instantly recognizable as Shigeru Miyamoto, Hideo Kojima, or Keiji Inafune, he is likely the person most responsible for making the games industry what it is today. As the former President of Nintendo, Yamauchi steered the company (and the entire industry) out of the great "Video Game Crash of 1983" and pushed forward with the creation of the Famicom/NES. The system's unquestioned success proved that video games would never really go away and the rest, as they say, was history. On behalf of the world, thank you Mr. Yamauchi.
Elsewhere on Warp Zoned this week, Zackery Cote looked at the juggernaut that is World of Warcraft and opined that World of Warcraft's Next Expansion Should Be Its Last. And continuing our PAX Prime 2013 coverage, Nicole Kline previewed Transistor.
More news from last week can be found after the break.
The Week in Reviews…
The Week in New Games…
Amazing Paperboy Delivers…
It's A Secret To Everybody…
And Finally…
I got nothing.