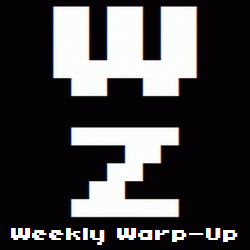 No, that's not a typo. Welcome to the Weekly Warp-Up, your weekly wrap-up of the biggest and the best articles posted at Warp Zoned this week…
With this year's PAX Prime expo going an extra day, we learned a ton of new information on many upcoming game releases. But first, check out our picks for The PAXpocalypse List: The Best of PAX Prime 2013, especially if you're a purveyor of indie games.
Now then, here's what we learned at the 2013 edition of PAX Prime… Gearbox has teamed with Blackbird Interactive on a third Homeworld game… Microsoft is bringing a "Mass Effect Edition" expansion to Minecraft: Xbox 360 Edition… Capybara will release Super Time Force in 2013 and Below in 2014… Gearbox is working on two original franchises for next-generation consoles… Gearbox wants to do more Borderlands 2 DLC in 2014 if Headhunter Packs are successful… Microsoft plans to allow trading of downloadable games on Xbox One…
Oh, that reminds me… It didn't happen at PAX Prime, but Microsoft has confirmed that the Xbox One will be released on November 22, 2013. That's kind of a big deal.
More news from this week can be found after the break.
The Week in Reviews…
Divekick: Kick, Jump… It's All in the Mind
The Week in New Games…
Amazing Paperboy Delivers…
And Finally…
The Warp Zoned staff looked back at What We Played in August 2013 and we examined The Games of September 2013. Feel free to let us know your opinion about our opinions.