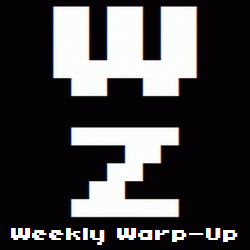 No, that's not a typo. Welcome to the Weekly Warp-Up, your weekly wrap-up of the biggest and the best articles posted at Warp Zoned this week…
Hey everybody! Look! Valve is doing some stuff! On the eve of the launch of the eighth generation of consoles, Valve has revealed their "Living Room Initiative," which consists of the Linux-based SteamOS, the living room-friendly Steam Machines, and the wild Steam Controller. Can they make a dent in space previously dominated by Nintendo, Sony, and Microsoft? I don't know, but it is going to be fun to watch.
But before you go forward, it's helpful to look back. And that's just what we're going to do over the next few months with "Warp Zoned Rewind." The first Rewind takes a look at this generation's best HD Remakes and there's plenty more where that came from.
So after you look back, you can look forward again and that's where our interviews with Rocketcat's Kepa Auwae about Death Road to Canada and Matt Gilgenbach about his pencil-drawn Neverending Nightmares come in. Also, we got a little hands-on time with Lightning Returns: Final Fantasy XIII. That's a game that's coming out in the future. Not on a Steam "living room PC" though.
Take a seat in your favorite armchair and check out the rest of the news from this week after the break.
The Week in New Games…
Amazing Paperboy Delivers…
And Finally…
All ten episodes of Mortal Kombat: Legacy II are available for your viewing pleasure. What are you waiting for? Go!