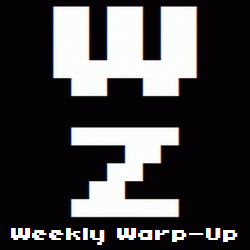 No, that's not a typo. Welcome to the Weekly Warp-Up, your weekly wrap-up of the biggest and the best articles posted at Warp Zoned this week…
Normally, Sunday afternoon marks the end of PAX Prime. The publishers and vendors pack up and nerdy conventiongoers dream of Boston in the Springtime or next year's Prime expo. But not this year. This year, PAX Prime is going a whole 'nother day and won't conclude until Monday, September 2.
And here's what you can see with your remaining two days on the show floor:
And have you entered our PAX Prime Amazon Gift Card Giveaway yet? Because you really should. More news, some PAX Prime-related and some not, can be found after the break.
The Week in Reviews…
The Week in New Games…
Amazing Paperboy Delivers…
It's A Secret To Everybody…
And Finally…
Microsoft has teased the addition of a new character in Killer Instinct that is one part Mileena, one part Baraka, and two parts Spider-Man. Sounds about right.