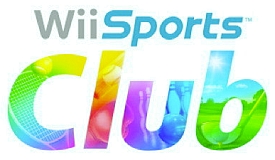 Nintendo is bringing Wii Sports back in a big way on the Wii U this Fall. The Wii pack-in's five sports – bowling, tennis, baseball, boxing and golf – will get a high definition makeover as part of the "Wii Sports Club," a series of downloadable titles that will be released separately through the Wii U eShop. These "Wii-makes" will also include MotionPlus support and online multiplayer.
Wii Sports Club: Tennis and Wii Sports Club: Bowling will be available to download on November 7, with Wii Sports Club: Baseball, Wii Sports Club: Golf, and Wii Sports Club: Boxing scheduled for release "in the months ahead."
Each Wii Sports Club title will be priced at $9.99, but Nintendo also plans to release a demo version of each sport. In addition to the standard purchasing model, Nintendo is attempting something different with the Wii Sports Club "Day Pass." Priced at $1.99, the Day Pass will give players access to all five sports for a 24-hour period.