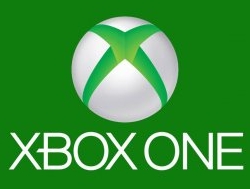 Microsoft is sticking with the familiar and has announced plans to launch the Xbox One on November 22, 2013 (if you remember, the Xbox 360 launched on November 22, 2005). The initial rollout will take place in 13 territorities: The US, Canada, The UK, Australia, Austria, Brazil, France, Germany, Ireland, Italy, Mexico, New Zealand, and Spain.
In addition to a solid release date, Microsoft has announced that the Xbox One will be getting a power boost. Yusuf Mehdi, the Xbox Division's Corporate Vice President of Marketing, Strategy and Business, has confirmed the CPU will now clock in at 1.75GHZ, an almost 10 percent increase in CPU performance over the original CPU announced speed (1.6MHZ). What does this mean for gaming? According to Medhi, "It means that the Xbox One will have that much more power for developers to make their games and entertainment really shine."
Alright then. The Xbox One: Day One Edition has been priced at $499.99 and, in addition to an increased CPU, will include an updated Kinect sensor and a redesigned controller with "40 improvements" over the Xbox 360 controller.
[Source: Xbox Wire]