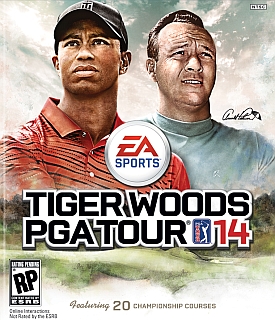 On Tuesday, EA Sports revealed that their next PGA Tour golf game won't feature Tiger Woods in the title or on the cover. Now, Tiger wants everyone to know that he's in discussions to roar back with a new publisher and a new game.
Speaking to ESPN, Woods' agent Mark Steinberg said: "We had an incredible run. Outside of [John] Madden, you would be hard pressed to find a sports figure that meant as much to a video game company as Tiger meant to EA. But times are changing and EA had to re-evaluate the partnership, and frankly so did we."
According to Steinberg, this re-evaluation includes discusses with another publisher about creating a Tiger Woods-branded game. However, outside of EA, a relatively small number of golf games have been released in the last decade. But there have been a few. For example, all three consolemakers have their own humorous take on the sport (Sony's Hot Shots Golf, Microsoft's Powerstar Golf, and Nintendo's Mario Golf) and Take-Two owns the rights to the acclaimed Links series, so perhaps there's a new video game in Tiger's future yet.