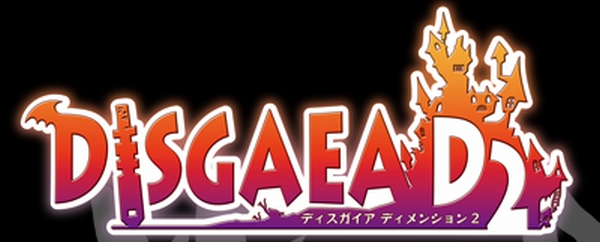 It's another big day for the PlayStation Store as Disgaea D2: A Brighter Darkness, Just Dance 2014, and F1 2013 are now available to download… on the same day as they're available in stores. Interstingly, Sony's biggest October release for the PS3, Beyond: Two Souls, is not available on the PSN in conjunction with its physical debut.
Disgaea D2: A Brighter Darkness is a strategy RPG and the first direct sequel to the PS2 cult classic Disgaea: Hour of Darkness (a PS2 game that is also available through the PlayStation Store). Meanwhile, Just Dance 2014 and F1 2013 are the latest games in the annual dancing and racing franchises.
A ton of other games are available to download today, and you can get all the details on them after the break. And don't forget, the PlayStation Blog has a complete rundown of this week's new game add-ons.
PS3 Full Games
Disgaea D2: A Brighter Darkness ($49.99)
Travel to the Netherworld, where might makes right and today's friends are tomorrow's enemies, in the latest SRPG in the Disgaea franchise. Laharl sets out with his loyal(!?) vassals to get the respect he deserves as Overlord. Along the way, he'll encounter a variety of unusual characters and situations.
Just Dance 2014 ($39.99)
The party is back! Just Dance 2014, the next edition of the world's 1 selling dance game, is bringing all new moves with breakthrough features and over 40 of the hottest tracks and dances. With Just Dance 2014's fresh list of hot tracks, you control the party!
Sniper Elite V2 ($29.99)
You are elite US sniper, Karl Fairburne, sent behind enemy lines into besieged Berlin during the final moments of World War II. You uncover a horrifying plot which threatens to kill millions of civilians throughout Western Europe, and which would irreversibly change history as we now know it. Make every single bullet count or the world dies with you.
F1 2013 ($59.99)
Make history in Formula One! Experience all-new 1980s classic content plus all the cars, stars and circuits from the 2013 FIA Formula One World Championship in F1 2013. F1 2013 includes F1 Classics, an expansive new game mode introduced by legendary broadcaster Murray Walker, where you'll race famous cars from Ferrari, Williams and Lotus against icons of the sports including Nigel Mansell, Mario Andretti and Gerhard Berger. Classic content also includes two historic circuits – Brands Hatch and Circuito de Jerez – and can be played in a range of modes including split-screen and online multiplayer.
F1 2013: Classic Edition ($74.99)
Make history in Formula One! F1 2013: Classic Edition is a premium package which expands F1 2013 with additional 1990s content featuring 6 cars and famous drivers, including Jacques Villeneuve, Eddie Irvine and David Coulthard, plus additional Classic Tracks – Estoril and Imola.
PSN Games
Battle of Tiles Ex ($13.99)
Battle of Tiles Ex is a strategy role-playing game in which you can easily manage large-scale troops. Players can purchase enemy tiles and make them into allies.
Tile types are slimes, skeletons, goblins and other similar monsters that often appear in classical RPGs. The results of the battle will change greatly depending on what tiles you buy and how you arrange them (the formation you use).
Orc Attack: Flatulent Rebellion ($9.99)
Fart or die in this hack-and-slash action game, where fun-loving Orcs battle pollution loving Humans in a humorous fantasy setting. Orcs have become victims of brutal Human expansion, as they are carelessly poisoning the environment. Now, four trained Orc heroes are retaliating with a Not-So-Silent yet very deadly plan. In either single-player or up to four-player co-op, you will take on the role of Orcs, each wielding a unique gaseous ability, and then take the fight to the Humans in a stinky, fart-filled romp.
PS2 Classics
Heavenly Guardian ($9.99)
Join the beautiful snow goddess Sayuki, as she travels the land to save the boy she loves from a mysterious curse.
PS Vita / PS3 Cross-Buy Games
Atomic Ninjas ($9.99)
The most entertaining multiplayer action platform game of the year has just arrived! Enter the arena as one of the eight Atomic Ninjas and battle it out against other players and bots, online or locally!
PS Vita Games
Malicious Rebirth ($14.99)
Inhabit the mysterious Spirit Vessel and get ready to brawl as stylish PlayStation®3 hit Malicious is reborn on the PS Vita system with brand new features. Enjoy short bursts of boss-battling action in a sumptuous fantasy world, and tackle "Rebirth", an entire sequel episode complete with colossal new enemies.
Worms Revolution Extreme ($14.99)
Worms Revolution Extreme features: 47 missions and 25 puzzles to beat and complete. Missions are set across 7 different themes including: Sewer, Farmyard, Spooky, Beach, Mars, Funfair or Medieval! Take part in local or online multiplayer battles for up to four players! Choose from one of three game modes: Deathmatch, Forts and Classic and getting firing those Bazookas!